​​​​​Parking Signs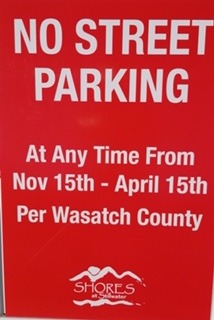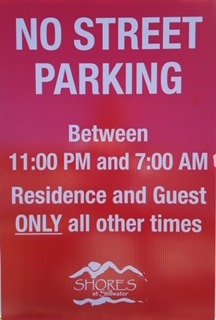 Sunset Over Jordanelle


JSPA 2018 proposed surrounding land development maps can be located at the following link Maps

Dogs:  General reminder that dogs must be on a leash at all times when outdoors within the Shores and surrounding communities. Also please remember to "curb" your dog - meaning pickup the poop in a handy baggie that you just happen to have with you on your dog walks. Poop bags should be carried with you while you walk and disposed of in your trash can when you return from your walk. If you rent your Shores unit, please pass along this information to your renters/tenants. Thank you for your attention to this request.  If you have any questions, please direct them to [email protected] or to

[email protected]

.



Parking:  We would like to remind everyone of the parking restrictions at The Shores.  Please be aware that Wasatch County prohibits street parking during the winter months at any time.   This is posted at our community entry on Vista Drive.    Our Shores at Stillwater regulations also prohibit overnight parking all year round as posted.   Section V, subsection 11 of the CC&Rs, provides that 'Overnight street and/or curb side parking [of any type of vehicle, including boats and RVs]. . . at any time [all year long] is strictly prohibited.'   The reasons are that snow plows must be able to clear the streets when it snows, street parking obstructs views, blocks fire hydrants, and may hinder access by emergency vehicles.    The Rules and Regulations also provide for unpleasant fines for violators--up to $100 per day of violation. The fines must be paid by the owner in violation, even if the house is occupied by a renter.  If you rent out your house, please be sure your renters and property managers are aware of and abide by the rules so you don't have to pay the fine.  Please refer to the rules and regulations stored in the Governing Documents folder on the community website. Governing documents

Trash Cans:   May not be put out for collection sooner than the day before pickup and must be returned to the garage or otherwise out of view on the day of pickup (Mondays, except holidays).   The County will pickup only what is in the garage can.   Do not place excess garbage beside the garbage can.



Facilities at Stillwater Lodge:  Please note that our Members, renters and guests do not have access to any amenities at the Stillwater Lodge including access to exercise room, conference rooms, pool, dumpsters or parking areas.   If you rent your unit, you are also responsible for making sure that your renters and/or property managers are aware of this requirement.    Your assistance is appreciated and will help us to maintain good relationships with our neighbors at the Village. 

Rentals:   Please make sure that your renters and rental agents understand and review community rules and regulations before renting a unit.   We have had a few incidents over the summer and fall where renters were excessively noisy after 10pm, creating a nuisance for nearby neighbors.  Ultimately owners are responsible for the actions of their renters and can be fined.   Please refer to the Governing Documents and Policies pages on this website for more details.
Quiet Time:  Out of respect for others, quiet time begins at 10:00PM

Design Review Committee:    Please refer to Policies on the website regarding the Design Review Committee and other Policies adopted by the Board.    Adding color to the garden and porch/walkway areas on your lots does not require advanced approval as long as there are no changes to the irrigation system required.
Community Association Board of Trustees contact information can be found in the Community Directory.   (If you have general Association questions, or questions about Association finances, landscaping services, design reviews, rules/restrictions, or Website content), contact:
          Bill Redkey, President      email: [email protected]
          Bob Johnson, Treasurer   email: [email protected]
          Tom Daly, Secretary       email: [email protected]
          Edward Tarmey, Director email: [email protected]
          Becky Shifman, Director  email: [email protected]